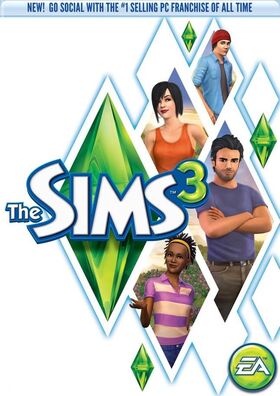 The Sims 3 is the third major title in the life simulation video game developed by The Sims Studio and published by Electronic Arts. It is the sequel to the best-selling computer game, The Sims 2. It was first released on June 2, 2009 simultaneously for OS X and Microsoft Windows – both versions on the same disc. The Sims 3 was a commercial success, selling 1.4 million copies in its first week. Critics issued mostly positive reviews. The Sims 3 gained an 86/100 score from aggregator Metacritic. The game has sold over ten million copies worldwide since its 2009 release, making it one of the best-selling PC games of all time.
There are three LPs on TheQuxxn's channel titled Let's Play The Sims 3:
Ad blocker interference detected!
Wikia is a free-to-use site that makes money from advertising. We have a modified experience for viewers using ad blockers

Wikia is not accessible if you've made further modifications. Remove the custom ad blocker rule(s) and the page will load as expected.