The Sims 3 (MS1)
Episodes
Total Episodes
6
First Episode
February 23, 2012
Last Episode
March 4, 2012
Let's Play is TheQuxxn's first LP mini series based around The Sims 3, the third major title in the life simulation video game developed by The Sims Studio and published by Electronic Arts. It was announced by EA chief financial officer Warren Jenson in November 2006, and was released in North America on June 2, 2009. Major additions in The Sims 3 are an open world and Create-A-Style tool. Quxxn created one Sim for this LP: a ghost hunter named Eliza Thornberry, whom was actually created on-screen. This LP is the only instance of Quxxn playing in Lunar Lakes.
Game Description
Edit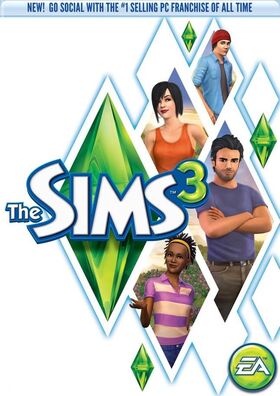 The freedom of The Sims 3 will inspire you with endless creative possibilities and amuse you with unexpected moments of mischief! Create unique Sims and control their lives. Customize everything from their appearances to their personalities to their homes. Then, send your Sims out to explore new locations around town. Go online to download exclusive content, show off your creations, share Sims and memories, IM friends, and more.
Game Features
Edit
With all-new quick challenges and rewarding game play, The Sims 3 gives you the freedom to choose whether (or not!) to fulfill your Sims' destinies and make their wishes come true.
Create any Sim you can imagine and give them unique personalities! Fine-tune your Sims' appearances and personalities. Will they be Evil, Romantic, Paranoid, Kleptomaniacs, or something entirely different. Choose their traits to create unique Sims.
Control your Sims' destinies. Choose whether or not to fulfill your Sims' destinies by making their wishes come true. Will your Sims be Rock Stars, World Leaders, Expert Thieves, or more—it's up to you.
Embrace the social possibilities! Instant message your friends, post to their walls, share your Sims and their memories, and more!
Customize everything! Build the ultimate dream house for your Sims using infinite customization possibilities for their clothing, furnishings—even their car.
Explore new locations! Take your Sims to meet friends in the park, go on a date at the bistro, visit neighbors' homes, or even converse with shady characters in the graveyard.
Connect, share, and shop! Go online to make movies, show off your creations, download exclusive content, and more.
LP Gameplay
Edit
TheQuxxn creates Eliza Thornberry and moves her into the furnished Functional Fungi home on the outskirts of Lunar Lakes. Eliza takes a taxi downtown to apply for a job as a Ghost Hunter at The Perigee. She receives the Tarot Card Reader position with a weekly stipend of §280 and works 5:00pm to 3:00am.
Eliza's neighbors Pax and Louisa Louie arrive to welcome her to the neighborhood. Eliza introduces herself and invites them in, asking Louisa about her career, Alma Mater, her favorite TV shows. Eliza learns that Louisa is unemployed and attended the Community High School After enthusing about her new home, chatting, gossiping about the Sekemotos, and saluting Louisa, Eliza goes to the Paper'n' Space Library to raise her logic skill by playing chess online for her job.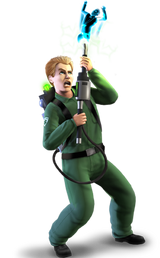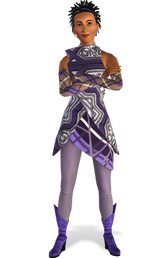 Quxxn said she would upload Eliza Thornberry to The Sims 3 Exchange but never did.