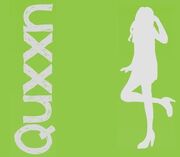 Max and Robin have always wanted to start a family of their own. With two kids and room for more, this couple is ready to deal with the struggles of being parents. Will they manage to hold out? Join Quxxn and the Logans as they "live life to the fullest!"
This LP focuses on the fourth expansion pack for The Sims 3.
This is the first Sims 3 LP made by Quxxn.
As seen in Part 1.3 , an error is made during the relationship selection in Create-A-Sim.
The Sims 3 Generations

Series Name

Let's Play: The Sims 3 Generations

Status

Completed

Parts

70

Expansion Pack

Generations

Town

Twinbrook, Bridgeport

Starting Sims

Ending Sims
It is also the longest Sims 3 series by Quxxn, with a whopping 70 parts.
Although this LP is the first one on Quxxn's channel, her first LP was The Sims Medieval.