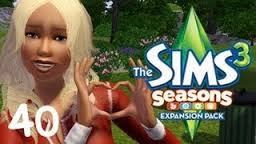 This close-knit family is ready to take on anything the universe has to throw at them. From enduring brutal blizzards and severe thunderstorms, to trick-or-treating on Spooky Day, this fearsome four does it all.  Join TheQuxxn as she and the Summers-Winters household enjoy the perks from all four seasons.
This LP is centered around the eighth expansion pack for The Sims 3.
This is the only Sims 3 LP to feature a toddler-aged sim within the starting household/family.
You can download the final household featured in this LP here.